Daniel Zak Glastonbury CT
Daniel Zak, Founder of Team Zak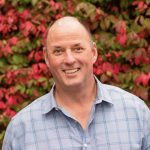 Real Estate Investor, Licensed REALTOR and Property/Casualty Insurance Agent
Daniel Zak has spent a few decades working in all things "Property", as an investor and manager. I understand the risks that go into owning and managing both residential and commercial real estate, and the importance of protecting those assets.
As part of the business endeavors,  I've spent a fair amount of time rehabbing and renovating, working closely with a variety of contractors including construction, GCs, Plumbers, Electricians, Pavers, Landscapers, and HVAC.   I know where they are coming from, their challenges and what they are looking for in an insurance broker.
To a fault, I'm responsive – with my cell phone always on – 24/7.  When there is an issue, my team will respond.
My family and I live in this area, we raised our children here – and now the next generation is joining the business.  I have a vested interest in the Greater Hartford CT region, its where I work, play and live – as well as where I personally have invested in property and have brokered over $500 Million in Real Estate deals.
A lot of property managers will tell you they have great customer service, that they will be there when there is an issue –  I'm putting my money where my mouth is and promising it.