We partner with the best
Insurance Carriers for Your Business and Family
For Claims and Payment Support outside of standard business hours please Click Here.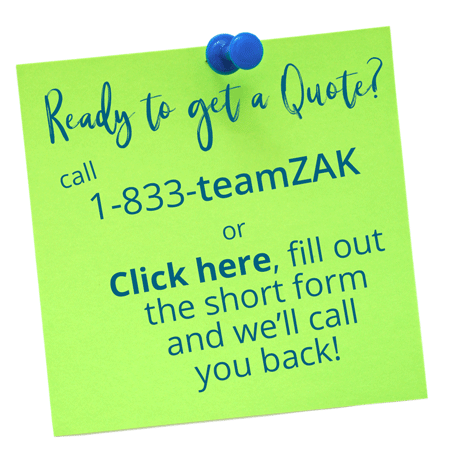 What Our Customers Are Saying
I just wanted to thank you on behalf of the Board of Directors of East Meadow Condominium Association. Due to a series of claims and bad advice we found ourselves in the unfortunate position of not being able to obtain insurance. Thankfully, with your assistance we were able to obtain coverage and after implementing your risk management advice we not only have better coverage but our annual premiums have been cut nearly in half The efforts by you and your staff have not gone unnoticed, some of our members serve on other Boards and have expressed an interest in having you manage those accounts as well. I look forward to a continuing relationship and greatly appreciate the amount of work that goes into the risk avoidance strategies provided by your staff.
Joe Mullock -
Office Manager, Metro Property Management
Kaitlin, many thanks to you and your Dad in handling my daughter's accident claim. As you know, accidents and the damage that go along with them can be a very anxiety provoking time. The speedy response and professionalism shown through every step in the process was greatly appreciated.
Kaitlin, I wanted to tell you how much I appreciate your professionalism in handling our home and auto account. I realize getting competitive quotes on estate homes if very difficult. The inspection process was made so much easier by your presence here and I wanted to let you know that I sincerely appreciate the extra time you spent during the inspection which made the transition seamless. I congratulate your success and it is very apparent to me that it is well deserved. Keep up the hard work.
Carmine Esposito -
Homeowner
I recently purchased a new home and was referred to Kaitlin Zak through a coworker, my experience with her was wonderful. Kaitlin had to quote me both homeowners insurance and flood insurance. She really worked hard to get the best rates possible, because of the low rate Kaitlin was able to get for the flood insurance it took a huge weight off my shoulders. Kaitlin was extremely professional throughout all of our correspondence and very helpful. She really went above and beyond with her customer service and both policies came in at a lot less than what I was quoted from other companies. I would not hesitate to deal with Kaitlin for any other insurance needs I have.
I own a small automotive shop and have found getting liability and workman's compensation policies usually a tedious and expensive experience. I have dealt with Dan Zak for the past 3 years and can't believe how easy the process is to renew my policy. Dan goes out of his way every year to find the best and least expensive policy for my shop. He does all the legwork so I just sit back and enjoy the savings. I have been extremely happy with Dan's customer service and his ability to get me the best price with the best coverage every year. Dan makes me feel like I am his only client every time I have to talk to him and goes out of his way to help me.
Brian Ward -
Small Business Owner
Connect With Us
Send Us A Referral
Sign up for our Newsletter